Acqua e Sole
CHECK OUT OUR MOBILE HOMES ON STILTS
The Acqua e Sole campsite in Corse-du-Sud is both modern and friendly.
Because there are as many holidays as there are holidaymakers, our campsite-village offers you highly original open-air accommodation.
Whether it's a room, a suite or a mobile home on stilts, all you need to do is choose your next cosy little nest.
CHECK OUT OUR OTHER ACCOMMODATION
Camping Acqua e Sole offers a wide range of open-air accommodation to meet the needs of every holidaymaker.
For your romantic stay, you can stay in our room for 2. Spacious and equipped with a private shower room, it allows you to enjoy all the facilities of a 4-star campsite without missing out on any of your usual comforts.
Our campsite-village suite is perfect for couples, families or groups of friends. With its 3 beds, it can accommodate up to four people. It has been designed as a small apartment and has a refrigerator, a dining area, and a bathroom with a bath.
Take a step up by staying in the mobile home on stilts. It can accommodate up to five people and is fully equipped. From the integral terrace, you can enjoy a magnificent view of the extensive campsite park. Air-conditioned, it guarantees a refreshing holiday close to nature.
Whichever accommodation you choose, you have easy access to all the services and facilities our campsite-village offers.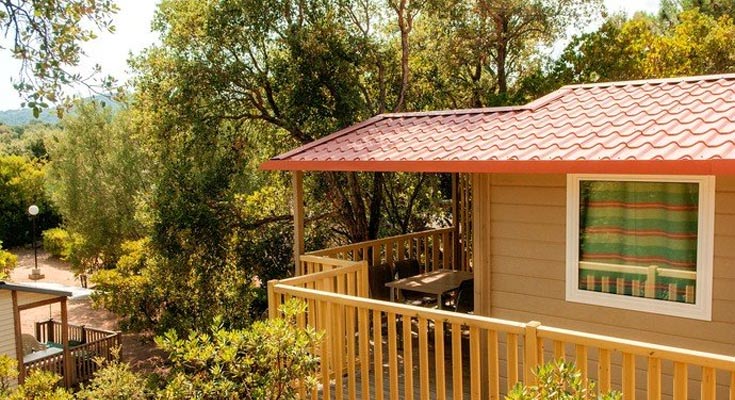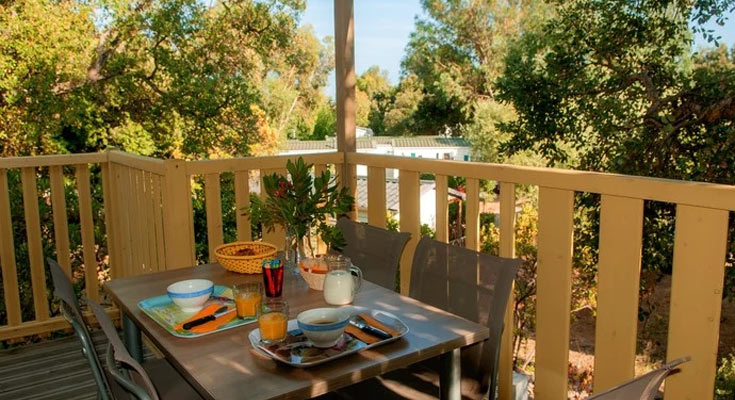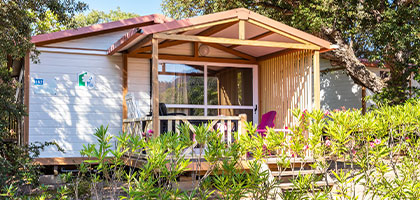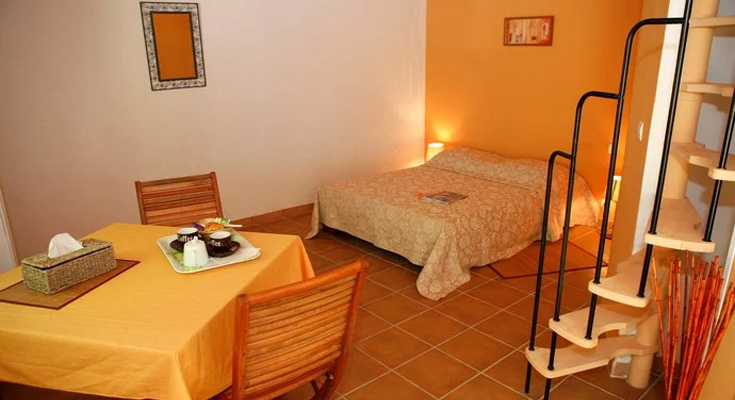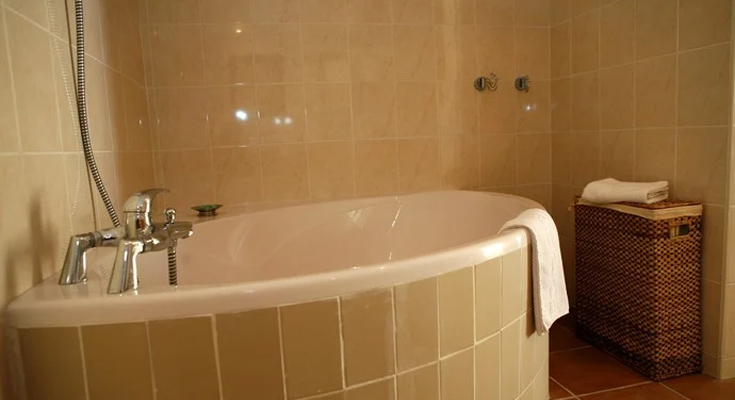 Check out our other rentals...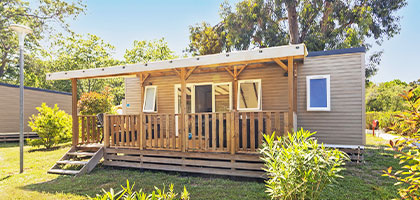 OUR PREMIUM MOBILE HOMES
The crème de la crème of our accommodation
Enjoy a top-of-the-range holiday in our Premium mobile homes. Specially designed for families and groups of friends looking for comfort, our Premium accommodation is fully equipped. In the kitchen, you will find all the equipment you need to prepare your favourite dishes. And then you can enjoy them in the dining room or on your private terrace. The Premium mobile home adapts to all your needs, featuring a lounge area, air conditioning and a wide range of personalised services.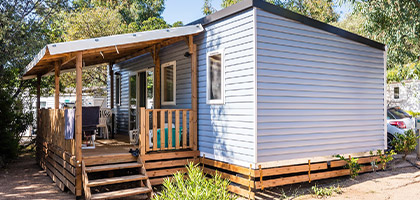 OUR COMFORT MOBILE HOMES
All are less than 10 years old
Don't choose between nature and comfort! At the Acqua e Sole campsite, you can enjoy an unforgettable stay in a proper little holiday home: the Comfort mobile home. With its equipped kitchen, air conditioning, comfortable sleeping areas, practical shower room and open living-dining area, the Comfort accommodation is perfect for families and groups of friends. Good to know: no more accessibility problems with the PMR mobile home available at the Acqua e Sole campsite.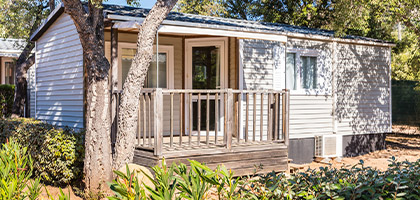 OUR CLASSIC MOBILE HOMES
Holidays with all the basics provided
Offering optimal value for money, the Classic mobile homes are the promise of a holiday that keeps things simple. After preparing delicious meals in the fully equipped kitchen, the whole gang can enjoy them in the lounge/dining area or on the shaded terrace that comes with the accommodation. You can enjoy a fully functional mobile home that fits your budget, whether you are with friends or family. Its optimised layout and private plot offer you all the comfort you need for a holiday in the great outdoors.