Acqua e Sole
VISIT CORSICA WITH ITS UNMISSABLE NATURAL LANDSCAPES
Ideally located in Sainte Lucie de Porto-Vecchio, the Acqua e Sole campsite is the starting point for wonderful walks.
On foot, by boat, on horseback or by car, you will discover the wealth of the natural and cultural heritage of South Corsica.
DISCOVER CORSICA'S NATURAL BEAUTY
The aptly named Isle of Beauty owes its nickname to the splendour of its landscape. From the Acqua e Sole campsite, you have easy access to the most glorious tourist spots in Corsica.
The Corsican coastline abounds in amazing landscapes, each more surprising than the last. From one walk to the next, you will find yourself immersed in a natural environment filled with shimmering colours. The white sand and blue water of Santa Giulia make it one of the most stunning beaches on the island.
A mask and a snorkel are all you need to swim with multicoloured fish in the bay of Porto Vecchio. The Cerbicales Islands are a nature reserve and a paradise for wildlife.
In Bonifacio, the tones are mixed. You can enjoy the beauty of the natural landscape from the Escalier Roy d'Aragon, the King of Aragon's stairway, or at the foot of the cliffs.
In the hinterland, the GR20 and the numerous other hiking trails lead you into the heart of the Corsican mountains. Torrents, rivers, natural pools, forests and scrubland are an invitation to explore!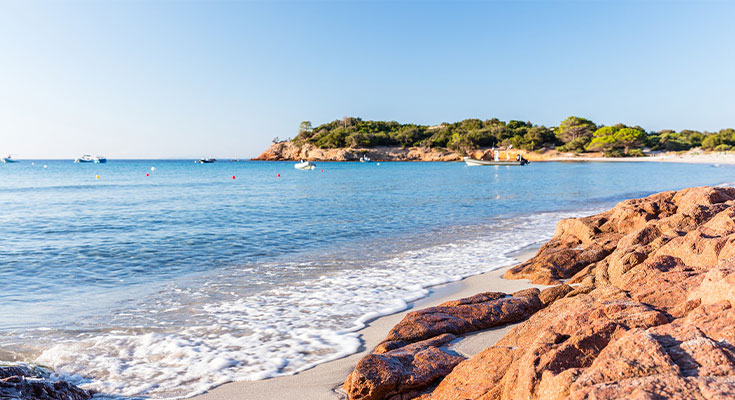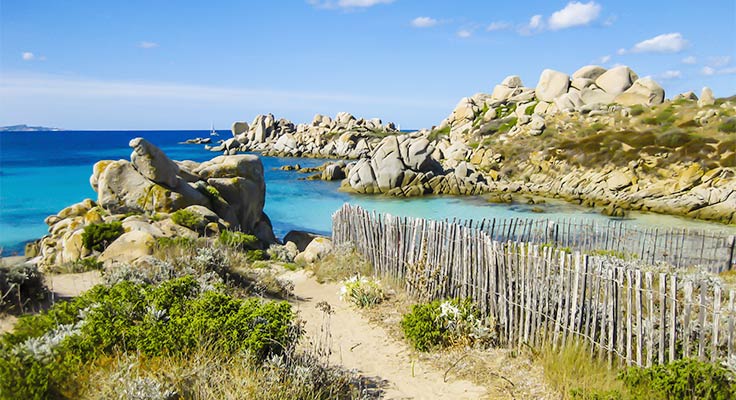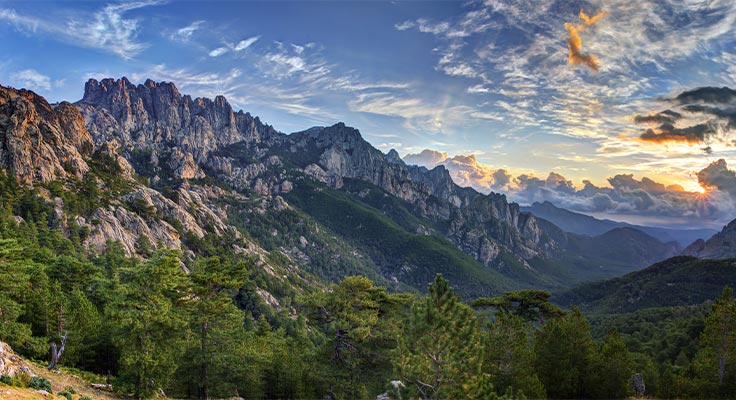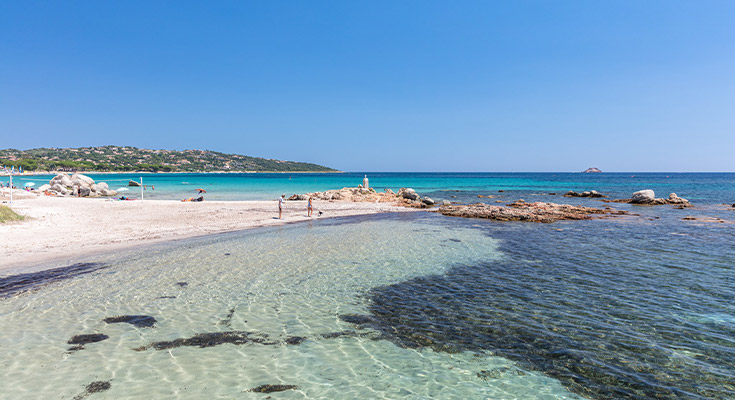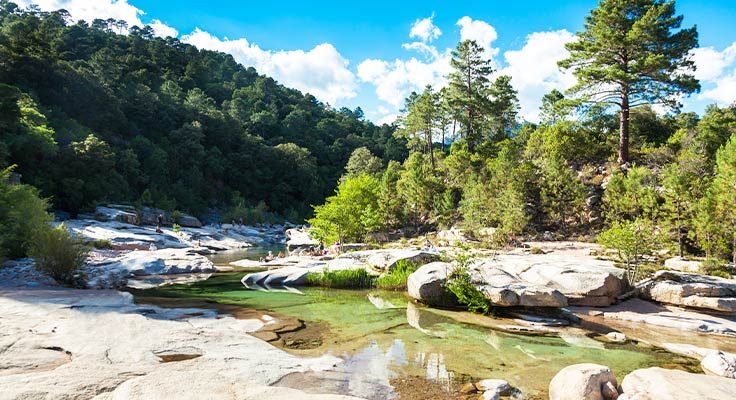 PLUNGE INTO THE HEART OF CORSICAN CULTURE
Corsica is situated between Italy and France and boasts a cultural heritage that is unique in the world. Its language, traditions, and excellent food invite travellers to delve into its fascinating history.
Discover Corsican culture during your stay at the Acqua e Sole campsite. With friends or family, stroll through the towns of Porto Vecchio, Bonifacio and Ajaccio. Each city has retained the traces of the civilisations that shaped Corsica. On the market stalls, you can try the charcuterie (coppa, lonzu and figatellu), cheeses (brocciu and calinzana) and the famous "canistrelli" biscuits.
The various museums and citadels help you to understand the island's history. In Ajaccio you can visit places dedicated to Napoleon, in Corte the Museum of Corsica is waiting to welcome you and in Morsaglia you can learn more about Pascal Paoli.
And after a day of walking, enjoy an ice cream on the harbour at Porto Vecchio.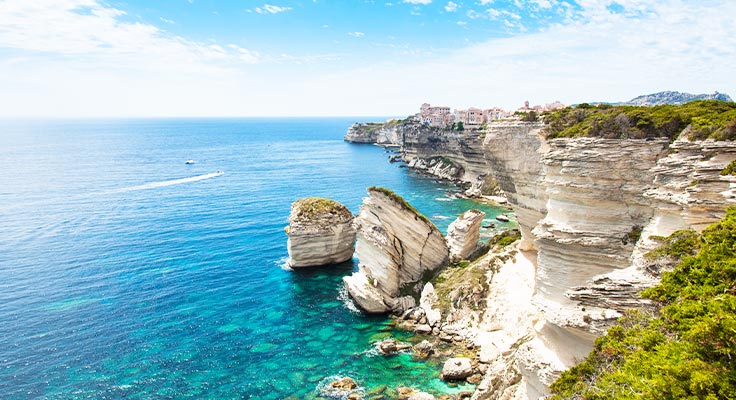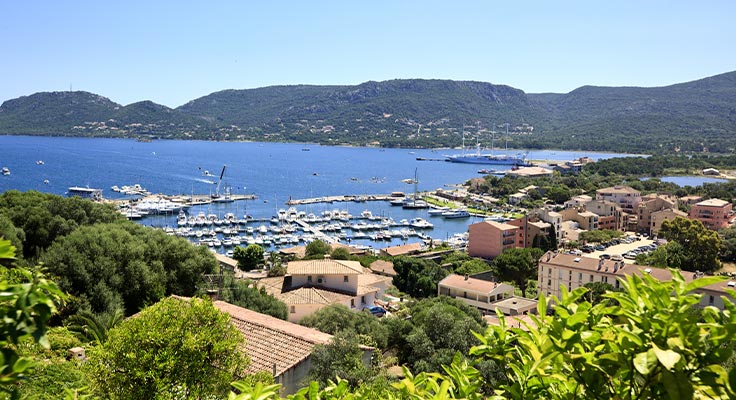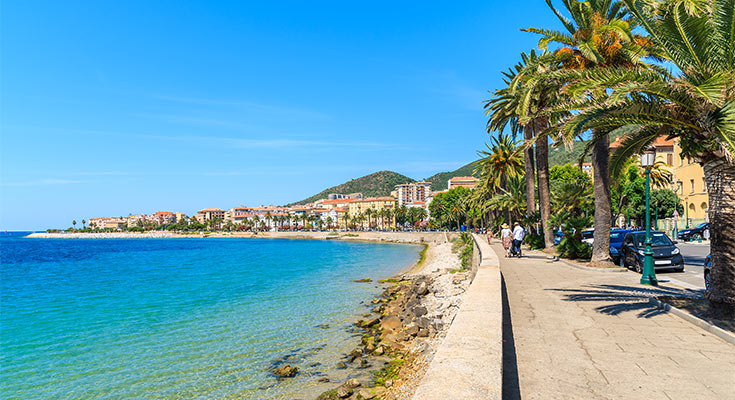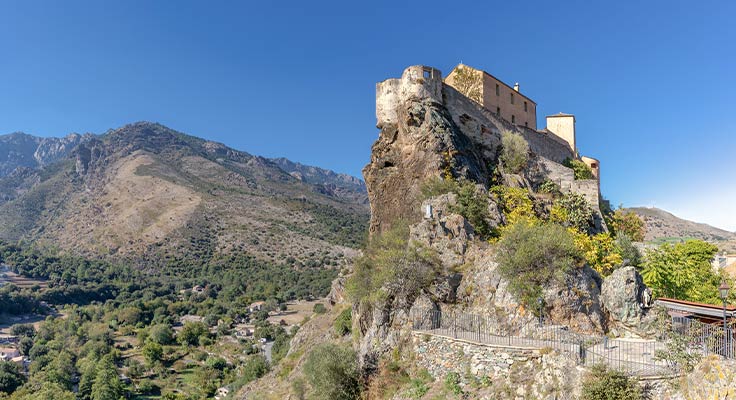 DISCOVER THE WATER PARK AT THE ACQUA E SOLE CAMPSITE